Balance UP!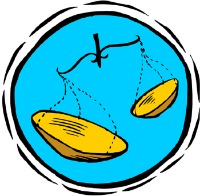 Day 1
Here we go! Taking a deep breath I opened my first Budget Up! email. Day 1 was my Kick Off Session. Whew! Pretty painless. I got my user name and password and a message from Bryan Cooper himself.
Bryan reminded me:
"Today you made a choice to make a change in your finances and your life."
Again...big deep breath. Was I ready for this? I mean I have a pretty good handle on my dollars...in my head. Was I ready to put those dollars on paper?
Insanity is doing the same thing over and over, expecting a different result."
Another reminder from Bryan. Yes...I do want a bit of a change, and it would be very nice to think about my finances without getting sweaty palms and chest pains. I am ready to continue...prosperity, here I come!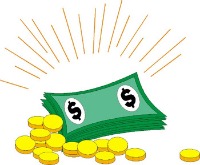 ---
Money...Day 2--Official Start!
I am back! I have been traveling for work and am a tad behind in my financial classes. The great thing about this email day by day format is that I can catch up as I am able. Thank goodness!
I opened my "official start" email and followed the link. The first thing I noticed on the screen was a link to spreadsheets. "OK," I thought. "I can do spreadsheets."
I clicked the link. Yikes! There were a whole bunch of spreadsheets! As I tabbed through the spreadsheets of income, expenses, equity, balances, and paycheck assignments my heart hit my throat and I started throwing the numbers I could remember into the cells. Unfortunately, I couldn't remember everything, and I wasn't sure what to do with some of the sheets. Now I would have to go upstairs and sort through files, and the stuff in the "to be filed" pile and figure out all this stuff. Not my favorite thing.
I took a deep breath and fired off a list of questions to Bryan. This was on a Sunday night. I got a prompt email response from Bryan who kindly and patiently answered my questions. Then he asked. "Did you watch the video tutorial?"
Did you watch the video tutorial?"
Video tutorial? Oops. In my panic and rush to plow through the spreadsheets I failed to notice the large square to the right telling me to watch the video tutorial.
So...I am going to go do that now, and I'll let you know how I fare with those spreadsheets after I actually see the instructions.
---
Ahhhh.....the video
So...following Bryan's reminder, I watched the video instruction for Day 1. Easy peasy!! Turns out, instead of flipping from spreadsheet to spreadsheet in a state of mass hysteria, I really only needed to work with 3 of the spreadsheets for Day 1. Much better!
These three spreadsheets are the foundational pieces of your personal budget. In essence, "What do you owe to whom?" and "How much are your monthly expenses?" Pretty basic stuff.
A few months ago I realized I had gotten some outright wrong, or at least misunderstood (I am going with the former) advice on the self-employment income I had last year. Finding out my federal, state, and local taxes were thousands of dollars that I did not have, gave me the opportunity to go through this process to determine what I could pay Mr. Tax Man each month. Given that, I had a pretty good idea of what was where.
For the few spreadsheet lines I wasn't quite sure of, I popped in a number and watched what happened. Seeing the calculations the spreadsheet performed cleared up any confusion and I knew what to do.
I have a few pieces of advice for this part of the process:

1. Gather your bills to get a good idea of what you owe and what you pay.

2. If the process is stressful, or causes you anxiety, do it in little pieces at a time, and think of it as someone else's money. For example, "My goodness, Davy Crockett has an $8,000 Master Card bill? Well we'll just have to see what we can do to help Davy get that taken care of."

3. Understand that none of this is in stone. Your financial picture moves and changes each day, at least a little bit. Yesterday's cash on hand was $72, today's is $65. Pick a spot to start, and just keep going.
Bryan gives his students the weekends off...Go Bryan! So I should get a good start on catching up from my work travels this weekend.
Happy Money!!
---


Money...days 2 and 3
The lessons for days 2 and 3 work hand in hand. In these days, Bryan challenges us to list our goals. Yep. Goals. But not just our money goals, our life goals.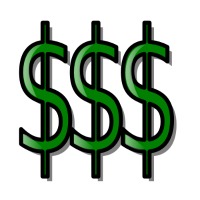 "Your personal goals (vision) need to determine your spending, not your spending determine your goals" ~Bryan Cooper

Ponder this quote from Bryan for a few minutes. Take a deep breath or two and let this idea roll around in your head. How does it feel to you?
I have two strong sensations when I do this. First, the idea that my life is actually running my money is very freeing to me, and my second sensation is...how in the heck am I going to get there?
I am good with the goals. I own Covey's 7 Habits, nearly every Wayne Dyer book, 2 of Joel Osteen's, and a handful of other how-to's by delightful writers. Sometimes I have those goals down on paper and I am trucking right along, and sometimes life is trucking right over me. When it takes everything you have to get from sun-up to sun-down each day, it can be easy to lose sight of the big picture. All of a sudden the years have passed and what you wanted for your life seems like a pipe dream.
And because Bryan is sooooo darn thorough, he talks about that a bit too. In this lesson we also review possible reasons why we have not moved forward with our goals. If we cannot identify our barriers, we cannot overcome them. Bryan reminds us that we don't have to have to have all the answers, and we don't have to already know how to get from A to B. After all he says, "Nobody knows everything."
Because I want to be successful in this Balance Up program, I decided to sleep on the idea of goals for a few days. I am now ready to put them to paper and move on.
Yes, you will need to do a little spreadsheet work in this lesson, but it's just a little and it won't take you too long.
Onward and upward!!
---
Money...Days 4 and 5
Spreadsheet free days! Yep, these are my kind of money lessons!
In days 4 and 5 we learn about what we think about our lives in relation to money...and what we should think. We all know,
Attitude is everything
But we don't always realize those forces that are negatively impacting our attitudes. For example, do you feel like you are lacking? Do you feel that society is passing you by? Do the Joneses have a lot more than you do? Maybe you are just watching too many commercials. Something as simple as pitching the ad magazines and turning off the TV can make a major difference in your perceptions.
Bryan reminds us there is a difference between being broke, and being poor. I have long said that poverty is a mindset, and has little to do with your cash flow. Lesson 4 addresses the very reasons why.

In Lesson 5 Bryan addresses the emotional side of getting your finances in order, and reminds us that there is no shame in getting your dollars in line and making great plans for your life going forward. Here, Bryan echos the profound observation of Robert Kiyosaki, author of Rich Dad, Poor Dad:
You were never taught to manage money
Think about it. You probably had English class (your native tongue) your entire school life, but never had a money management class, beyond figuring out what kind of career you needed to pay the monthly bills. How in the heck are you going to know how to plan your life and work your money to support that plan?
Ready for Day 6? Me too!
---
Day 6: Cost in Hours "Change Your Thinking"
We all know how much our purchases cost. After all, everything has a big fat price tag on it. But is that price tag telling us the whole story? Bryan says "no". In just 7 minutes of video instruction Bryan brings our purchases into some quick perspective.
Bryan asks, "How much is a $1000 couch?" (Careful, it's a trick question...)

Answer: $1532.95.

What?

Yes...the COST TO YOU is $1532.95.

Why? With taxes, the actual sale price of the couch is $1070.00. But those are just sales taxes.
You also have all those lovely taxes that are taken out of your check. You know, FICA, State, Federal, Local, etc. So for you to have $1070.00 to spend you have to have earned $1532.95. Yikes.
If you earn $15/hr it will take you 102 hours, or 2 1/2 weeks to buy the couch...if you pay cash. You had better really like that couch!
That $30,000 minivan? Well...let's just say it's A LOT more hours. That $10 birthday gift for your child's classmate? At $15/hr you worked just over a full hour to pay for that, and you probably don't even know the kid!
I do think in these terms, and I get a bit frustrated when I think about the number of hours I spend working to pay for things. When you think about the hours you slave at a desk, a store, a construction site, etc., it makes you think twice about whether or not you really need the item you're looking at!
Ready to come on board yet? Stop by My Financial Life Coach and Balance UP!
Page 2--Days 7-11
Page 3--Days 12-18
Page 4--Days 19-24
Page 5--Days 25-29