Get Your Teen to Talk
By Sara Sherman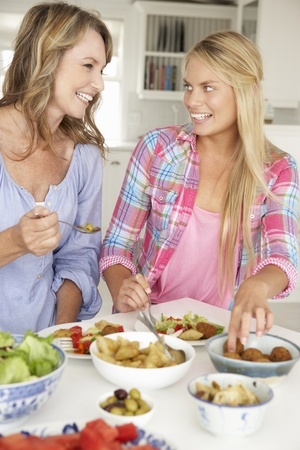 I hear it from parents all the time. "I can't get my teen to talk to me!" These parents say, "My teenagers don't really want anything to do with me. They just want my money and their friends."
It's true. Teens can be people of few words when it comes to chatting with parents. Like silent movie actress Greta Garbo, they "want to be alone." Thanks to their raging hormones, your loving delightful, helpful pre-teen has likely become brooding, moody, and annoyed by everything under the sun. Think PMS and you can fully relate.
It would be great to leave your kids to their own devices. Just turn them loose and never face their snarled lips or watch them roll their eyes again. Unfortunately, your teens are still kids. They still need your guidance, direction, and supervision. To give in to their preferences is to abandon your responsibilities.
There's no way around it...
The only way you can fulfill your parenting duties is to actually talk to your kids. Yep. Face to face, eye to eye. You have to get your teen to talk.
I do realize the reason you may have been allowing your kids to lock themselves in their rooms for hours at a time, accepting their grunts of communication, and sliding money under their bedroom door upon request, is because you have no idea how to get your teen to talk.
Don't beat yourself up...
Getting teens to talk can be a tricky proposition. Truth be told, parents often don't know what to say to get past the kid grunts and into some meaningful conversation. To help you out, I've come up with a list of 50 (yep, 50) teen tested and approved conversation starters so you can break through that titanium teen exterior and help your teen to open up and actually talk to you.
You can use the list to come up with ideas of your own, write the conversation starters on strips of paper and have your teen (or you) pull one out of a jar for talk time, pick one from the list (dinner is a good time for this one), or hand the list to your teen and let them choose a topic. 
Here are a few to get you started...
Tell me something funny that happened today.

 

If you had to be one of your teachers for a day, which one would it be?

Who did you eat with? What do you like about them? (Or what don't you like?)

If you were a king/queen, how would you decide how to treat your people?

What is the grossest thing you have ever heard of?

Would you rather live in an apartment, single story house, 2 story house, condo, trailer, etc.?

What are 5 things that are wonderful in this world?

What bad habit do I have that you think I should break?

What are 2 things you hope happen before your next birthday?

Who is your favorite Disney character?

Remember...
These are conversation starters. Once your teen starts talking you need to keep the ball rolling. Over time, this process will become more of a habit, and it will get easier. When you are connected to your teen, you both feel loved, you understand what your child is thinking and you can provide support, guidance, and comfort. You can also head off major problems before they start.
Enter your email below and I will send you all 50 Fail Proof Conversation Starters for Teens...totally free!
Happy chatting!
---
50 Fail Proof Conversation Starters for Teens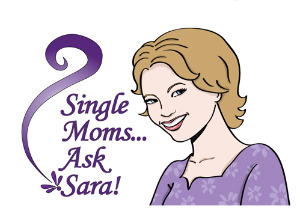 Find some more helpful teen info here:
5 Mistakes Parents Make When Raising Teens