Nurture Yourself!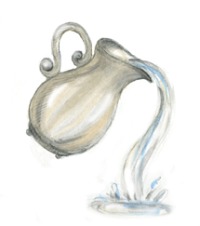 An empty vessel has nothing to pour.
~Alex Pierce,
Astrologer Extraordinaire
Do you nurture yourself? Do you have anything to pour? Do you have what you need so that you are strong enough to be a good parent? If you don't take care of yourself when you are a single mom, who will care for your children?
All moms struggle to take care of themselves…single moms are certainly no different. There have been so many days that I have just collapsed into my bed exhausted from work, homework, dinner, sports, cleaning, etc. I have truly had "nothing to pour", and I know you have been there too. So what do we do?
The "Balance" Myth
Look around. How many exhausted women do you see who are working faster and faster but feeling like they are getting less and done, and losing themselves in the process? It's very likely that you need to look no further than you own mirror.
Women are told that we can do everything if we just "balance" our lives. So…dutifully, we try to balance, running around attempting to give over here what we give over there. I don't know why we do this because there is no such thing as a balanced life. Balance implies that an even amount of time is spent doing everything we want and need to do. That is simply not the case. We cannot balance everything.
If you spend 8 hours a day at work, an hour or two commuting, an hour getting ready in the morning, make dinner, help the kids with homework, clean, do laundry, and sleep, you are clearly not spending an even amount of time doing everything. And if you are a single mom, you can add home maintenance, solo child rearing, scheduling, bill paying, shopping, etc.
One day my mom called me to complain about how my dad was not helping enough. She ran down the scant (in her mind) list of activities he had completed that day. I said, "Mom! That's half my to-do list!"

I believe this concept of balancing your life is one of the single most detrimental concepts to women there is.
When I was a child, there was a perfume commercial that showed a put together, fit, sexy woman in a business suit pulling pins out of her hair and tossing around her gorgeous locks. She sang, "I can bring home bacon, fry it up a pan, and never, never let you forget you're a man, 'cause I'm a woman…" I thought she was the greatest thing there was, and I wanted to grow up to be just like her. Well...I bring home the bacon, I fry it up, but I am WAY too tired to care if you have forgotten that you are a man! These are impossible standards. Throw this idea right out of your head!
No mom has a balanced life. I don't care how rich and powerful you are, it is not happening. Angelina Jolie used to be a carefree Hollywood wild child. Now she is a mother of six. She wears predominantly black clothing so that she can, if needed, sleep in the same thing she wears out on the town. She says the only adult she really talks to is her partner Brad. She works and she raises her kids. She is busy. Her wardrobe is on hold; her social life is on hold. Angelina is working and raising her children. NOBODY is "balancing". I promise.
Prioritize
If you focus on the priorities, the little things take care of themselves.
~Jada Pinkett Smith
You need to set setting parental priorities but you also need to prioritize as a woman, and you have to figure out the woman priorities first. Why? Because if your vessel is not full, you cannot effectively do the parent stuff because you have nothing to give. Let me say it again…if you do not nurture yourself, you have nothing to give.

So how will you keep your vessel full? Identify activities that fill you up. What are the activities that allow you to nurture yourself? Exercising? Creating? Studying? Socializing? Gardening? Reading? Sleeping?

A friend once told me that as a child, she never saw her mother read a book. She didn't think her mother liked to read. Once she and her siblings were grown, she never saw her mother without a book! Putting yourself completely on a shelf while you raise your children doesn't help anyone. You are not filling your vessel, you are setting a bad example, and you are probably stressed, pretty grumpy, and not a lot of fun.
I am certain that not one of you would tell your daughters to throw themselves to the curb the moment they deliver a child, nor would you tell your sons to expect this behavior from the mothers of their children. It is only when you nurture yourself that you are the best mother you can be.


Work It In
Not enough hours in a day to nurture yourself? No problem. Look at a bigger chunk of time. Consider a week, or a month when you plan your time. You want to exercise three times a week? Write that in. You want to go with friends once a month for coffee? Write that in. You want to read a book? Write that in.

Still sure you can't do it? Take a hard look at how you are spending your time now. What can you rearrange? Can you watch less TV? Can you read on your lunch break or listen to books on your commute? Could you scrapbook during your kids homework time? How about exercising to a DVD after the kids are in bed, or before they get up? You certainly will not be able to do all the things you would do if you had no children, but you can do something.
Reading is a big way for me to recharge. At the library I stand in front of my favorite sections and read the titles until I feel inspired to pick one up. I usually go to the Self Help or Psychology sections and I ask God to send me the message I need to see. It is a simple but powerful way for me to connect with God, who is really good at filling my vessel!

Squeeze in those things that fill your vessel and allow you to be a bit of who you are as a person, instead of doing only mom things.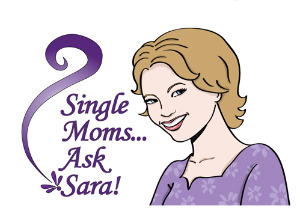 I promise…you will be amazed at how much more you have to give when you give a little to yourself. You aren't going to spend your days eating bonbons and watching soaps...but you can, and must, nurture yourself enough to keep pouring out to others. Try it!


Leave Nurture Yourself and return Home.



---