Behavior Basics for Single Moms


Are your kids driving you nuts?
Do you wish you understood why they are acting this way?
Do you wonder if your child needs professional help?
Do you wish they would just do what you ask them to do?
Then Behavior Basics for Single Moms...

Is for

YOU!




I've pulled together my knowledge as a 20+ year professional behaviorist, and a 20+ year single mom, to create a program that provides single moms with a strong understanding of the principles of behavior. In other words, why kids act the way they do. All provided to you...
Step by Step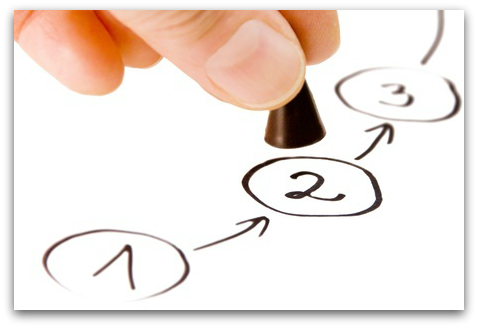 I know it's tough! You are pulling double duty as both parents. You are burning the candle at both ends working, cooking, cleaning, paying bills, etc. 
You miss your kids, you love your kids, and when you get home from work you just want to enjoy your little bundles of joy. 
You want to spend your time learning about their day, teaching them the ways of the world, hearing their goals and dreams, watching them laugh and have fun.
You don't want to spend your time arguing with them, nagging them, punishing them, or yelling at them. 
Perfect!
In Behavior Basics for Single Moms you will:


Learn how to thoroughly analyze your child's behavior. (You'll get to the heart of what is really going on in his or her head.)
Gain powerful insights into what motivates your child. (You'll uncover your child's triggers.)
Support your child to develop focus, self-discipline, and self-confidence. (And increase yours too!)
End confusion and frustration. (Yours and theirs.)
Develop alternative ways for your child to express herself, and consequently, deepen your bond with your child. (Instead of straining it.)
Behavior Basics for Single Moms...
 ...is a self-directed 6 week program.
Each week you will receive access to a new lesson, complete with recordings, worksheets, and exercises all designed to help you learn to get a grasp on YOUR child's challenges.
We'll also have two live Q&A calls, and between those calls you'll get support through our private Facebook Group- The Single Mom Pride. (All your questions will be answered!)

---
The Program
Module 1 - Intro, Terms, Definitions...Oh My!
Learn the in's and out's of the lingo. Not only is this information pivotal to our class, but when you can speak the language, you communicate more effectively with teachers, administrators, doctors, guidance counselors, and other professionals. You will be heard and taken seriously as someone who knows what they are talking about. Because you do! (Learning to speak the language saves you time, money, and frustration!)
---
Module 2 - ABC's and 1-2-3's
We'll go deep into an analysis of your child's trouble spots. As you complete the worksheets and exercises a full picture of your child will unfold before your eyes. The clarity that you gain will not only help you address your child's undesirable behaviors, but will improve your relationship all around. (You'll stop tearing out your hair wondering what the heck going on, and how to make it stop!)
---
Module 3 - Keep 'Em Coming Back for More
You'll learn how to reinforce the behavior you want and enjoy seeing in your child. These are the behaviors that turn into good habits and move your child toward self-sufficiency and a productive adulthood. You'll also learn how your actions are contributing to keeping those negative behaviors around! (You'll want to change those!)
---
Module 4 - Trending, Tracking & Analyzing
Have you been 'trying everything' with no success. Unfortunately, that's the problem! With my analyzing tools you will stop running from one approach to another, and learn how to dig in and stick with one method long enough to achieve results. And if you've been unsure where to start, these tools will help you get started too! (Yep...they are THAT good!)
---
Bonuses!

2 Live Q&A calls - (Value Priceless!)
An annual membership to The Single Mom Pride - a private Facebook group of single moms from around the globe who connect and support each from the comfort of their couch, in their PJ's!  Our Lionesses are supported by a group of mentors who specialize in nutrition, finance, co-parenting, relationships, and more! ($97 Value)
Wait...there's more!
The first 25 enrollees will receive a 1:1 call with me. We'll discuss anything you want! (Value $197)
Yes Sara! This is exactly what I need!
For my investment of $167 (less than the price of 2 counseling sessions)
I get:
Access to all 4 Modules

(self-paced and delivered over 6 weeks)

Worksheets and practice time galore! (Start immediately!)
Private Facebook group for fellow single mom support
A 1:1 private call with Sara (if I act fast!)
A total value worth $461! Wa hoo!
Pay in full $167