Give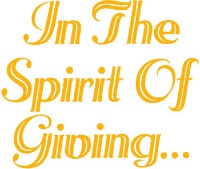 "It is through giving that we receive."

~St. Francis of Assisi

Below are some charities that work to empower others and to make the world a more beautiful place for all of us.
Tanner's Totes
Tanner is a young man devoted to bringing cheer to teens and pre-teens who are struggling with cancer or other serious diseases.
Kiva
Kiva empowers others around the world by providing business loans for as little as $25.
MOJO
Based in Boston, MOJO is dedicated to raising single moms from poverty by eliminating the burden of daycare costs, and paying a liveable wage.
The Rebecca Project for Human Needs
Did you know that large sporting events increase the demand for sex workers, both women and children? The Rebecca Project works to free women and children from these horrendous bonds, and works to assure good care for pregnant women prisoners.
Heifer International
Through Heifer International you can purchase rabbits, chicks, goats, etc. for families both in the US and abroad. Not only does Heifer International provide the means to make a living, but they also provide training and education to assure sustainability and independence.
Water.org
Matt Damon's charity is dedicated to assuring that the entire world's population has access to clean drinking water. In just one day women around the world spend 200 million hours securing water for their families.
Ryan's Well
Ryan began saving for his first well in the first grade, and a year later his first well was built in Uganda, and continues to serve the community today. So far, Ryan's Well has provided 700 wells and 830 latrines, serving 736,000 people.
Save the Children
Consistently recognized as an accountable and effective charity, Feed the Children works around the world and in the US to provide both emergency and ongoing assistance and protection to children facing all kinds of challenges.
Feed the Children
"Providing hope and resources for those without life's essentials" is the mission of Feed the Children. Feed the Children not only provides food for children throughout the world, but homes, medical care, and love to children who have been orphaned by AIDS.
National Audubon Society
Protecting habitats, conducting research, and educating the public are primary activities of the National Audubon Society. Visit their website for some great activities to get the entire family outside having fun together.
World Wildlife Fund
The World Wildlife Fund not only strives to save animals, but the WWF also works with communities to empower them to both maximize and preserve their natural resources. Adopt your favorite animal today!
Other Ways to Give
Money is a great way to give, but it is just one way. When we give we send loving energy into the Universe that meets the needs of others and comes back to us as loving energy that meets our needs. Everybody wins!
Other options for giving include:

Toys and books to local family shelters and hospitals

Blankets to foster children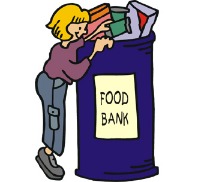 Food to food banks and homeless shelters

Cookies to prisoners

Lawn mowing, home repairs, gardening, and meals for elderly neighbors

Babysitting for parents who need a break

Baked goods for soup kitchens

After school homework helper

Volunteering at a local school

Coaching youth sports teams

Donating gently used clothing and housewares

Teach, sing, usher at church

Sew high school theater costumes

Youth organization volunteer

Caring for animals at your local shelter

Paper or aluminum can drives

Look for ways to participate in your children's activities or for ways that allow you to volunteer with your children. You don't want your work with others to pull you away from your parenting, and teaching children to volunteer provides a fabulous opportunity to teach compassion. Get fabulous tips on volunteering with your children here.