Happy Calories Don't Count!

Carmela Ramalgia stopped by Single Moms Ask Sara to share her incredible weight loss insights.
As shocking as it sounds, Carmela Ramalgia has found a revolutionary new way to enjoy life, food, and still maintain a healthy weight. After years of riding the diet and exercise roller coaster Carmela has found the secret to healing internal wounds and developing an easy relationship with food and our bodies. Her ideas are revolutionary...and you're gonna love them!

Grab Carmela's interview here: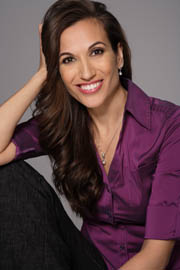 With the development of The New Mind Body Makeover, Carmela shows us how to bring our minds and bodies together. No longer are we constantly trying to balance the calories in calories out math equation. Moving from the teeter-totter mindset to one of total freedom that allows us to move on to the rest of our lives.
Her 5 step system is logical, straightforward, and results producing. Her incredible weight loss (and gain, and loss and gain) story will inspire you. Through her struggles she stumbled upon a winning formula that revolutionizes the way we look at our approach to eating and exercise.

To access the interview here fill in your name and email:

Click the icon to check out Carmela's products and services: