Navigating the Disability System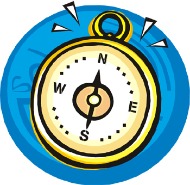 You have learned something. That always feels at first as if you had lost something. ~H.G.Wells
The disability system is BIG. There are lots of players in this system. You have case managers/service coordinators, therapists, behavior specialists, teachers, psychologists, psychiatrists, nurses, doctors, eligibility specialists, accountants, administrators, advocates, bus drivers, social workers, program managers, providers, workers, facilities, day programs, school programs, early intervention programs, support groups, counselors, lawyers, elected officials, etc. and etc.! How in the heck is a parent supposed to make sense of all of that!
Good question!! It ain't easy…that is for darn sure! I am going to give you an overview of the system, so you have a basic understanding of the disability system, and where you might start in your quest to get the services your child needs. I use the term quest specifically. It will be a bit of a journey...you might want to pack a snack.
If you need extra help, check out my Disability Consulting Services.
Funding
The federal government plays a big role in the disability system. Why is this? They pay for them, they mandate them, and they regulate them. Often the feds pay the majority portion of services. This portion is called FFP, or Federally Funded Portion. (Clever, huh?) The other "portion" either comes from the state, the county, or some combination of the two. This is called, State Match. (Equally clever.) Often, states desire to provide services but want some help from the big boys to do it. While the feds are willing to help, they are quick to want a say so in how the services get delivered. It's the Golden Rule. No…the other one.
"He who has the gold, makes the rules."
The first thing you need to know is who is paying for the services you are using, or are seeking. When you know where the money is coming from, you know who is making the rules, and you can, and need to, ask for a copy of those rules. You also know something else. When the government is involved, you have the right to appeal decisions that are made against you. This is important, and I will talk about it more later. When you ask the funding question…do not be surprised if the person you ask doesn't know. Most front line folks don't have a handle on these details, and you may need to do some digging.
Services
"What services do we qualify for?" This is your next question. Services are based on need. You must demonstrate a need for the services you are requesting. For this reason, it is important that you identify all of your needs to your service coordinator, or whoever happens to be assessing your situation. While we'd all like to think that the assessor is a complete expert and we can just lay ourselves at their feet, this isn't the case. Even if the assessor is an expert in one area, the disability system is huge and complex for those who work in the disability system as well. You have no idea how many parents have called me because they can't find a soul in their local system who can provide them with the information they need. You will also need to do your homework.
Take Notes!
I cannot stress this enough! You will not be able to remember everything you are told by the professionals you encounter…especially after a period of time, or when they begin to contradict each other. (It will happen.) Write down who, what, when, and where. If it is too hard to take notes and tend to your child, take someone with you, take a tape recorder, or ask for the information in writing and do not leave until you get it. This is your only back up if something goes awry.
Medicaid
Medicaid is huge! Too many Americans have the perception that Medicaid is only for the poor. The reality is, Medicaid pays for lots and lots of stuff...especially in the disability world. Here's a down and dirty guide for you:
1. Waivers—Medicaid waivers "waive" institutional settings. For example, if a person qualifies for a nursing home, or other facility, they may instead get a Waiver and receive supports in their home.
2. State Plan—Every state is required to create a plan identifying the services they will provide to persons who have a Medicaid card. This means, that anyone who has a Medicaid card, gets these services, as long as there is a need. You can request a copy of this plan so you know what your child can receive, based on need.
3. Medical Necessity—All Medicaid services of any kind are based on Medical Necessity. For example: Medicaid may pay for weekly nursing services to help someone sort their medications. However, they will not pay for nursing services to help sort medication just because it sure would be easier for you if a nurse showed up each week to provide this service. You guessed it, each state has their own definition of Medical Necessity. You will need to find the definition used in your state.
When the Answer is No
If your request is turned down for any reason, ask for the denial in writing. Also ask for the rule that supports the denial, and ask for a copy of Your Right to a Fair Hearing. If you are denied any of this information and the service is funded by Medicaid, call your state Medicaid Hotline. You can Google the number. You always have the right to a hearing. If you are having difficulty with an insurance company, ask for the same information, as you may still have the right to a hearing. If you have any difficulty, contact your state's department of insurance.
You may not win your request, but at least you will know why, and will have the opportunity to challenge the decision and argue your case.
Squeak
The squeaky wheel gets the grease. Most of us hate to be a bother, we hate to make a fuss, we get discouraged by service people's glares, and we don't want retaliation against our child...but sometimes you just gotta. There are times you will have to muster all the courage within you and stick to your guns. It isn't easy to walk into a room full of professionals who would rather not have one more meeting, but this is for your child. It is the job of these service delivery professionals to meet with you. You can bring anyone to your meetings that you choose, so if you need to bring a friend for support...do it. They are your meetings.
I can honestly say after over twenty years of working in the disability system, I have never ecountered one case of retaliation against a program recipient. I have never even heard anyone mention such a thing in casual conversation. Do what you need to do.
Be Reasonable
I do realize I may sound like I have just contradicted myself, but not so. I have seen loved ones demand services they do not need, bully, harass, guilt, attempt to bribe, and threaten disability professionals...all to get services they do not need. This is NOT the way to navigate the disability system. Medicaid and other government funding comes from taxpayers, and everyone in an insurance plan is sharing coverage costs. If you need a nurse to come in to help with medication once a week, do not ask for 20 hours of nursing each week because that would be really nice to have. If your child needs help getting on and off the bus, do not ask for a personal aide for the child for the entire day. Systems these days have long waiting lists. Everything you take means another waits. Take what you need from the disability system, just be reasonable.
It is easy to become overwhelmed. This system is large, intertwined, and sometimes contradictory. As you begin to learn the ins and outs of navigating the disability system, you may very easily feel, as the H.G. Wells quote at the beginning of this page suggests, "like you have lost something". Trust that you are learning your way, and please keep going. Ask, ask, ask, and demand answers.
Still need some help? Learn about my Disability Consulting Services.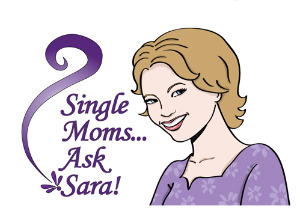 Leave the Disability System and return Home.




---