Sara's Story

With over 20 years as a single mom under her belt it's certainly easy to see why Sara Sherman has come to be known as The Single Mom Mentor.  With her knack for making the complex simple, Sara provides single moms with down-to-earth advice, and programs that are practical and easy to implement. 
Sara's single mom journey started while she was still in college.  Instead of dropping out of school when she found she was expecting, she forged on, working full-time and attending school, often taking her child to class. She graduated with a bachelor's degree in public relations, and later, still working full time, she earned a master's degree; but this time divorced, with 3 kids in tow.  Challenged by a lack of affordable healthcare, Sara had the dubious honor of being the first person to utilize her county's Medicaid prenatal clinic. She went on to spend nearly 25 years in the Medicaid field, serving in key state-level positions.
Sara was busy raising her kids, building her career, and volunteering in her community when she began to become aware of message after message slamming single moms and their children.  Infuriated by this messaging Sara decided to tell "the other side of the story," and to become a support for single moms who were working their tails off raising nearly half of the children in the United States.  Following her personal philosophy that, "Parenting is a verb. You do it," Sara has developed a host of tools and support platforms to provide single moms with the structure to reach their parenting and personal goals despite the pressures and distractions that life throws our way.
Sara is devoted to the millions of single moms around the world, and her clients find her to be an inspiration, time and time again exclaiming, "This is exactly what I needed." These moms are grateful for their newfound sense of peace, and the knowledge that they are not alone.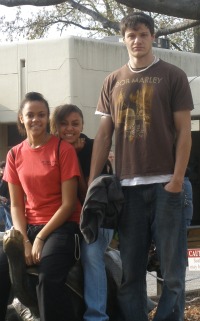 Sara's Single Mom Guide Series gives single moms the tools to make single momming not just manageable, but joyous.  Her Single Mom Master Plan Formula program helps single moms stop second guessing themselves and turn their families into productive teams producing well-rounded self-sufficient kids.
While Sara is a multifaceted business person and writer, her greatest passion remains being a mother to her children now aged 17, 18 and 24…and her first grandchild!
If we fail as parents, we succeed at nothing.
~Jackie Kennedy Onassis