Enjoy the ride!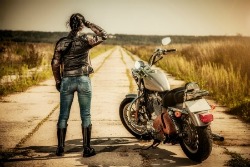 Sara's Blog
Life is short. You should not spend your single mom life feeling like you never have enough time, like you are failing your children, like you are all alone, or like you are screwing this up.
You should feel the joy of time with your children, confident in your parenting, and have time for your personal goals, and to create friendships. You should enjoy the ride.
I will teach you how.
Follow along to get everything you need to develop the Priorities, Plans, you need to create your Kick Ass Life!
---
Is my 4 yr old lonely?
My 4 yr old boy always wants to be out and about and around other people all the time. After nursery today I had a couple of messages to do but then took