4 Tips for New Single Moms

Guest post by Julie Morris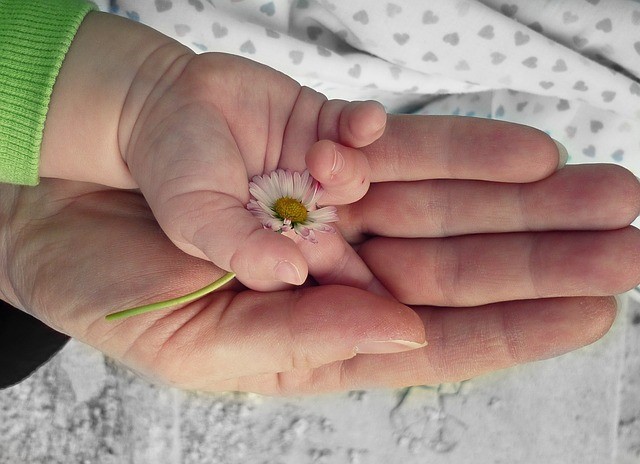 Image by Blanka
Becoming a parent is one of life's most precious gifts but it is also one of its great challenges, especially if you're newly single. Knowledge will be your greatest asset — you'll want to do your research and be as prepared as you can ahead of time. If you're expecting your first child or are a new mom doing it on your own, here are a few tips to get you started.
If you're co-parenting with a former partner, plan ahead to avoid conflict.
Regardless of the circumstances that led to your parenting separately, it's important that your child doesn't get caught in the middle. Even from a young age, kids can pick up on anger and tension, so keep the tone of your interactions positive. Be cordial and friendly, and try to do things all together whenever possible. Make transitions between homes as smooth as possible and communicate about what's going on with your child, including feeding, sleeping, and bathing routines.

Don't hesitate to ask for help. 
Being a new parent on your own is rewarding but can certainly be overwhelming. No matter how much you love your child, you are going to need an occasional break, and that's ok! If a grandparent is eager to look after your little one for a few hours so that you can get some rest take them up on it. You might also consider seeking help in other areas. For example, in the first weeks at home with your baby, you may need a hand taking care of your pet or keeping the house clean. Again, that's perfectly ok. No one expects you to do it all, so whenever you need it (and even if you don't!) ask for and accept help.

Develop a routine.
It will likely take a few weeks of trial and error and adjustments, but create a regular daily routine as soon as you can. It can do wonders to provide you a sense of control, and it's a comfort to your children to know what to expect each day and when to expect it. Stick to it every single day until everything becomes a habit. 
Have any family, friends, or other caregivers who may look after your child maintain the schedule as much as possible; the more consistency you can create, especially in your absence, the better. If your former partner shares custody, work together to discuss ways your individual routines can align. You can even brainstorm ideas for changes as needs evolve — each of you has valuable insight into what does and doesn't work with your specific child, so share it with each other to reap the benefits!
If you're relocating, pack and move wisely.
Moving is stressful, and when you have a new little one to consider, it can become even more overwhelming. But not to worry. There are careful steps you can take to ensure you and your baby have a positive moving experience and get settled into your new home. Know how many boxes you need and pack wisely. Dishes should be wrapped and packed vertically, with pieces of cardboard between rows to help distribute the weight evenly. Your level of pregnancy will determine how much moving you'll actually be able to help with, so consult your doctor ahead of time. Recruit friends and family to help you make the move, and designate one friend to be in charge of making sure you don't overexert yourself.
Single parenthood is certainly a tough job, so don't feel discouraged if you're overwhelmed at first. Seek support as you need it, and don't be afraid to ask your loved ones for help. You'll get the hang of things eventually, and before you know it you'll be a parenting pro!