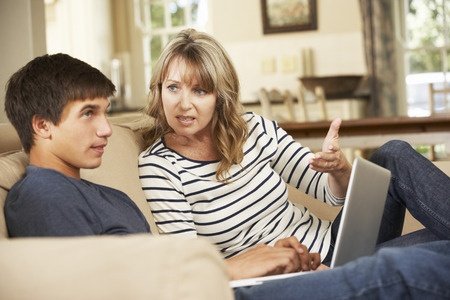 Do you ever say...
                      My child won't talk to me.

                      I miss when my teen was little. We were so close.
                      How can I get my teenager to open up?
                             You're not alone!
Every parent knows it can be quite a challenge to break through the outer shell of a teenager and get to their soft, conversational middle. Unfortunately, if you can't connect, you can't effectively parent. 
I had the same problem. I felt like my kids were in their own little worlds, and I was missing out. I also worried that they might get into some serious trouble in that little world and I wouldn't even know it... until it was too late. 
I had to get creative and think of teen conversation starters that would break the ice and get my kids to open up. You know, questions and topics that would appeal to the teenage mind. 
Questions like....
If you won a million dollars, what's the first thing you would do?
If you had to be one of your teachers for a day, who you pick and why?
Does anyone in your class smell funny? (They're teens....somebody will smell funny. Trust me....)
What bad habit do I have that you think I should break?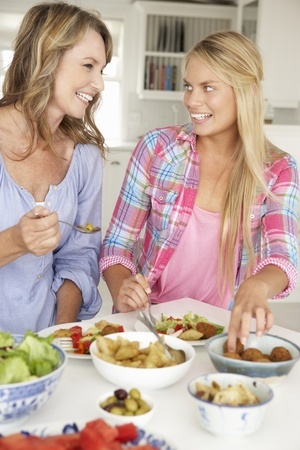 It worked!
Once I got my kids to open up, and start talking, I could take the conversation anywhere I wanted (or needed) it to go. After awhile, talking to me just became a habit for them and I didn't have to work so hard to get the ball rolling.

Sound good?
If you have teens, it is likely that you are struggling with the same topic. I can help. I have put together a list of 50 Teen Conversation Starters to help you get the ball rolling. Not only have I used these to interact with my teens, I had my kids read over the list and gave me their official seal of approval!
Other tricks to try
Your teens are more likely to talk when they feel comfortable, and when they aren't concerned about getting a lecture. Take advantage of: 
Dinner time...sit down together, no TV, no phones, just food and conversation. Make family dinner time a habit, and watch your children transform.
Car time...running your kids around is annoying and hectic, but that time in the car is captive time available for your use. When the kids drive themselves, you lose that together time.  Limit earbud time, and sing together every now again.
Cook together...it's amazing how chopping and stirring brings forth the secrets. As a bonus your kids learn to cook and can give you a night off.
Get creative...Continue to look for new ways to deepen your connection. Game night, gardening, bike rides, walks in the park, etc. 
Really listen...a conversation is a 2 way street. Ask good follow up questions, remember to check back in for updates.