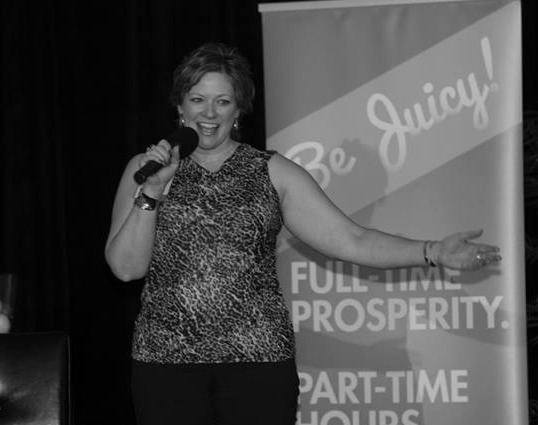 Sara has been speaking on one topic or another since she was 10 years old!
Seriously!
With her energetic and lively style Sara keeps the crowd engaged, focused, and at the edge of their seat. You can rest assured that your audience will walk away with a new perspective and clear action steps to move confidently toward their own kick ass life.
 Effectively Manage It All and Still Stay Sane
---
When You Have to Be Both Mom and Dad

---
How to Discipline the Kids and Still Be a Loving Mom

---
Create Your Powerful Kick Ass Single   Mom Life
---
Dinner Dash! Plan Healthy Meals, Even On the Run

---
Help! I'm a Single Mom. Now What?
---
Confidently Make Decisions Without Second Guessing Yourself

---
Advance Your Life with Your Next Degree, All While Successfully Single Momming

---
How to Stop Grieving Your Old Life and Create a New One

---
Sara loves to work with organizations to customize her seminars, workshops, retreats, and speaking engagements in order to meet the specific needs of the audience. 
Click here to learn more